Published September 30, 2016
Held annually in October, the Virginia Children's Book Festival is a three-day event that hosts nearly 3,000 children each day. That's no surprise once you look at the schedule for the upcoming 2016 event and realize how many popular authors and illustrators the festival boasts.
As founder and director of the Virginia Children's Book Festival, Juanita Giles recalls, "after moving back to Southside, I saw that much of the industry had disappeared, as had many family farms. Many of the cultural outreach programs that had been in place in the region were also gone [and] Southside was the poorest region of the state [with] literacy levels much lower than they should be." Upon realizing the regional decline of literacy, Giles envisioned a children's book festival held in the area, where it would be easily accessible to the children who needed it most. Thus the Virginia Children's Book Festival was born.
After its first event in 2014, the festival has achieved national recognition, getting closer to Giles' goal of fostering "a culture of literacy in Southside." Further, the event has attracted well-known names in children's literature, including Todd Parr, Susan Sullivan, Tom Angleberger, Jacqueline Woodson, and Kwame Alexander.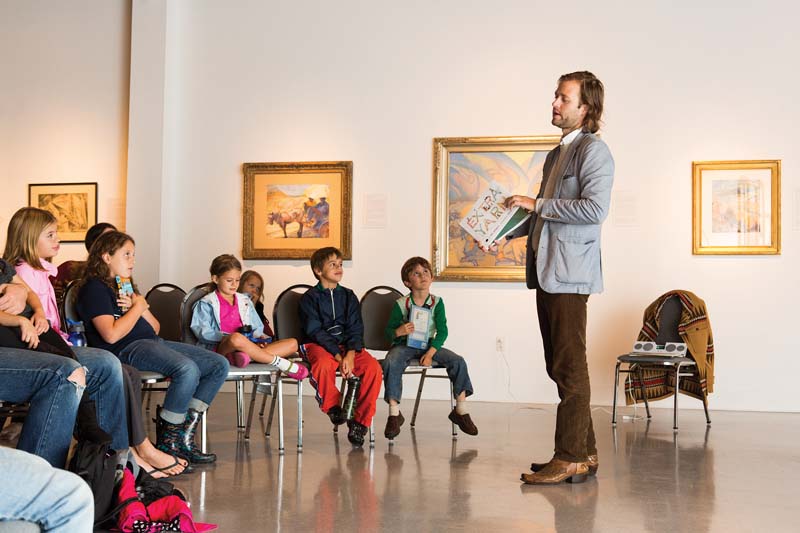 While visitors will encounter traditional book festival panels, the Virginia Children's Book Festival programs also feature interactive approaches to better serve the minds of younger readers. Giles remarks on how her festival's programs have "broken out of the mold several times and emphasized interactive experiences with authors, which appeals to children's vibrant imaginations." Some such programs have included Poe-lymics, Quidditch lessons, art programs with illustrators, and "Using Minecraft in Reading." Schools are also encouraged to plan field trips to the festival's programs on Thursday and Friday. Overall, the festival strives to make reading appealing to youth, and does not shy away from "dynamic and participatory" programs.
It's not just for the kids though. "The line between YA literature and adult literature is so blurry now, that many adults are familiar with the authors we bring for teens," says Giles. There are also programs and panels that parents may find intriguing such as "Empowering Girls through Reading."
Giles stresses that keeping the festival free "is imperative when trying to reach children from some of the state's neediest areas, and keeping it here in Southside is incredibly important." Thanks to her year-round volunteers who help plan the festival and support of Longwood University as a venue, Giles remains able to ensure free admission, excellent programs, and inspiring authors at the festival.
To learn more about the Virginia Children's Book Festival, click here.